Lying in the vast expanse of the beautiful Ganzi Valley (甘孜) at an altitude of 3,800 meters, surrounded by the majestic Chola Mountain, green hills dotted with yaks and rocky ridges, is the active Ganzi town. Ganzi town (also known as Garnze, Ganze, and Kandze (དཀར་མཛེས་རྫོང་།)) is the capital of Ganzi County situated in Garze Autonomous Prefecture in western Sichuan Province of China. The town, about 385 kilometers northwest from Kangding town, overlooks the stunning snow-peaked mountains of Minya Konka (Mt. Gongga / Gongga Shan) range and has Rongcha River passing through it.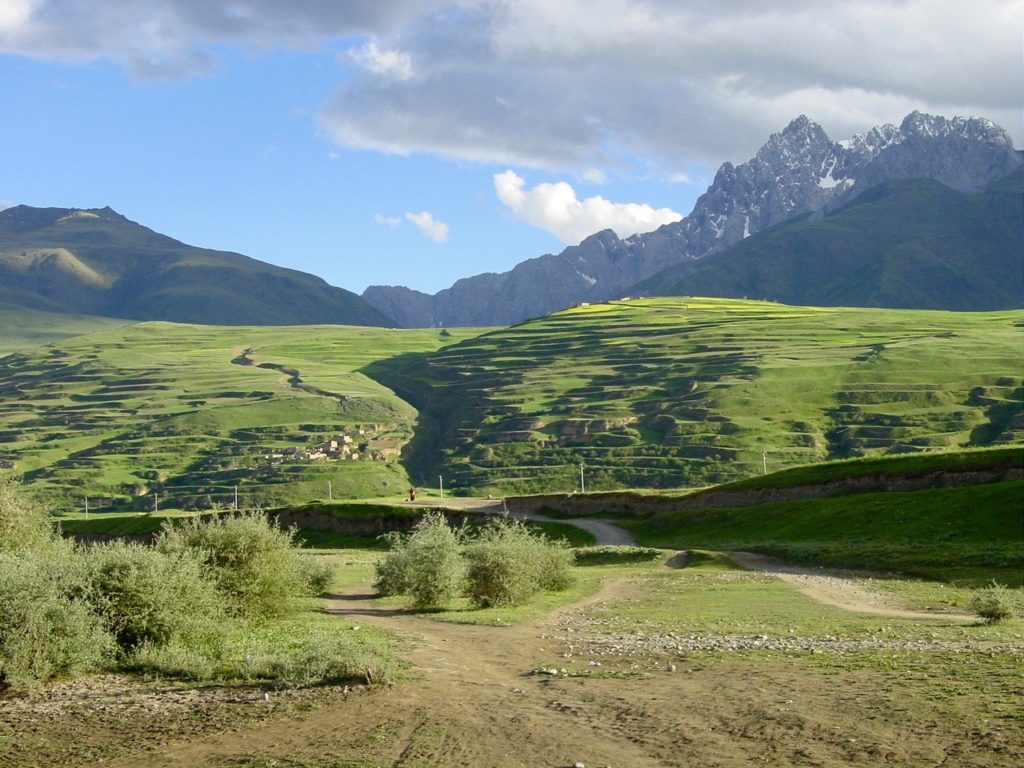 Ganzi Town
The lively market town is populated by a majority of Tibetan people, and is an interesting area in terms of landscape and culture as it is traditionally part of the Kham Tibetan region. The town radiates a strong sense of Tibetan tradition and culture as tough Khampas (the name given to the people of Kham) and yaks can be seen roaming around town. The main intersection is crowded with people, trucks, cabs, motorcycles, and even a few horses. A central street in the town is Chuanzang Road, which is lined with small shops selling traditional Tibetan clothing, jewelry and others accessories. There are also shops that display antiques, traditional Tibetan hand-carved furniture, as well as monk's garments, and religious artefacts. The town also features modern supermarkets selling food, beer, Chinese wine, music CDs, and DVDs.
Ganzi Monastery
Ganzi Monastery, known as Ganzi Gompa in Tibetan, is found at the north of the town and belongs to the Gelugpa sect of Tibetan Buddhism. This large monastery was built in 1642 by Mongols after they took control of the area. During the Chinese Revolution, the monastery was partially destroyed, but was later rebuilt in Han Chinese style with white tiles and plastic window panes.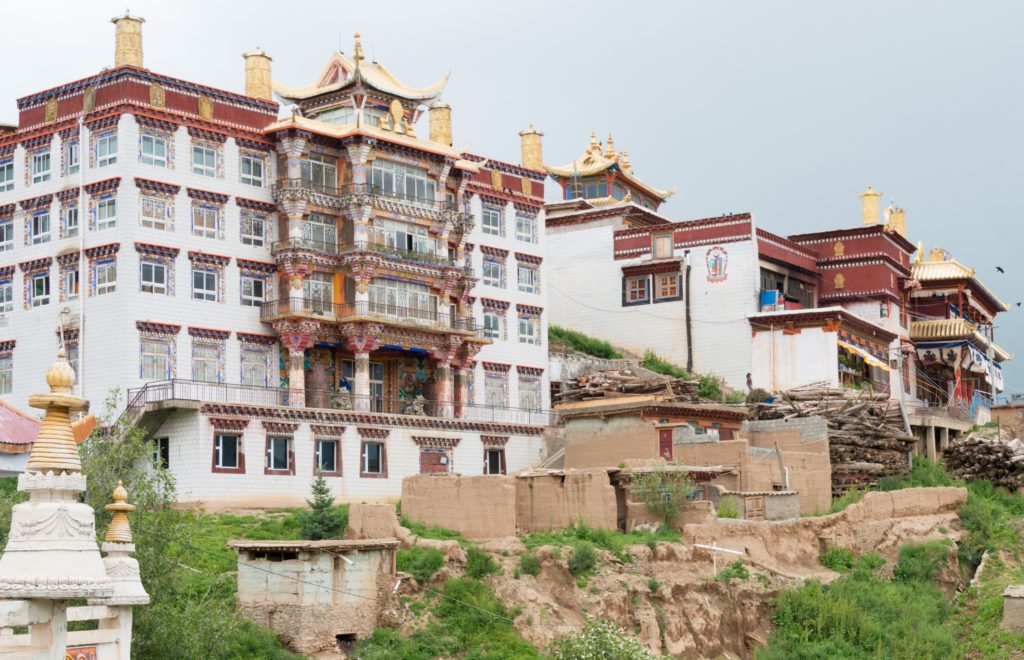 Therefore, when compared with other monasteries, Ganzi Monastery has lost its original Tibetan charm and is now a fusion of Tibetan and Chinese architecture. With over 1,500 monks, the Ganzi Monastery is the largest Gelugpa religious site besides the Litang and Chamdo Monasteries in the Kham region. The halls and terraces of the monastery offer amazing views of the surrounding beautiful valley with its lofty hills and the bustling Ganzi town.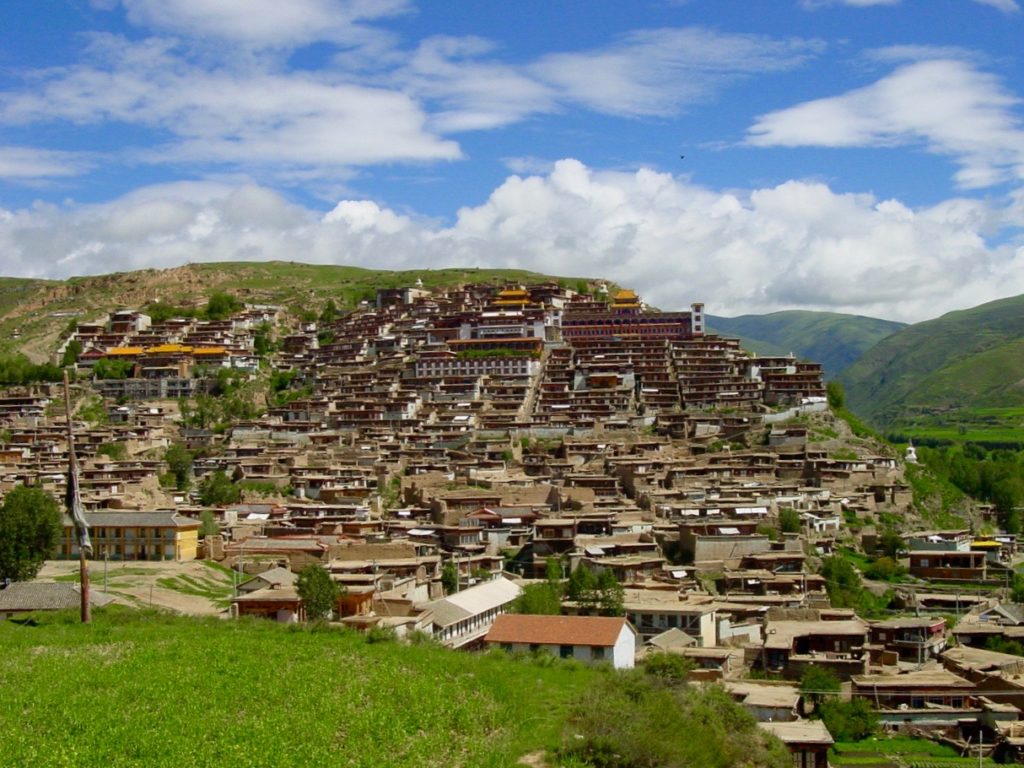 This 540-year old monastery is adorned with a considerable amount of gold. The walls of the grand main hall are lined with hundreds of small golden Buddha statues (Sakyamunis) while an inspiring, large statue of Jampa (Maitreya or Future Buddha) clad in a silk robe stands in a smaller hall to the west of the main hall. With many resident monks and devotees from the town and nearby areas circling the little chapels with giant prayer wheels, the temple is bustling throughout the day.