In the heart of Shangri-la Old Town, down a stone paved street and through a small alleyway, there lies a modest and vibrant Tibetan restaurant—the Kailash Restaurant & Bar. Though surrounded by low buildings, it is easily found because of the large, white stupa outside its front door. The restaurant's wooden frames and large windows hang like rare paintings in an art gallery. The warmly lit world within pulls passersby in through its open doors. The inside is simple and artsy. The Kailash's atmosphere is set with intricate lighting, elegant artwork, and pleasant Tibetan music.
The Creator and His Food
Samten, the owner of the restaurant, started his business in May of 2008. With the help of his family, who each take on different roles in the business, the Kailash has blossomed into a restaurant of renowned fame. The family farm, eighty kilometers away from the city, sources the fresh livestock and vegetables used in their dishes. Though Tibetan flavors dominate their offerings, the menu is also infused with Indian elements as the family spent a decade in that country. Samten works hard to please the palate of his customers without losing the intensity of the original flavors.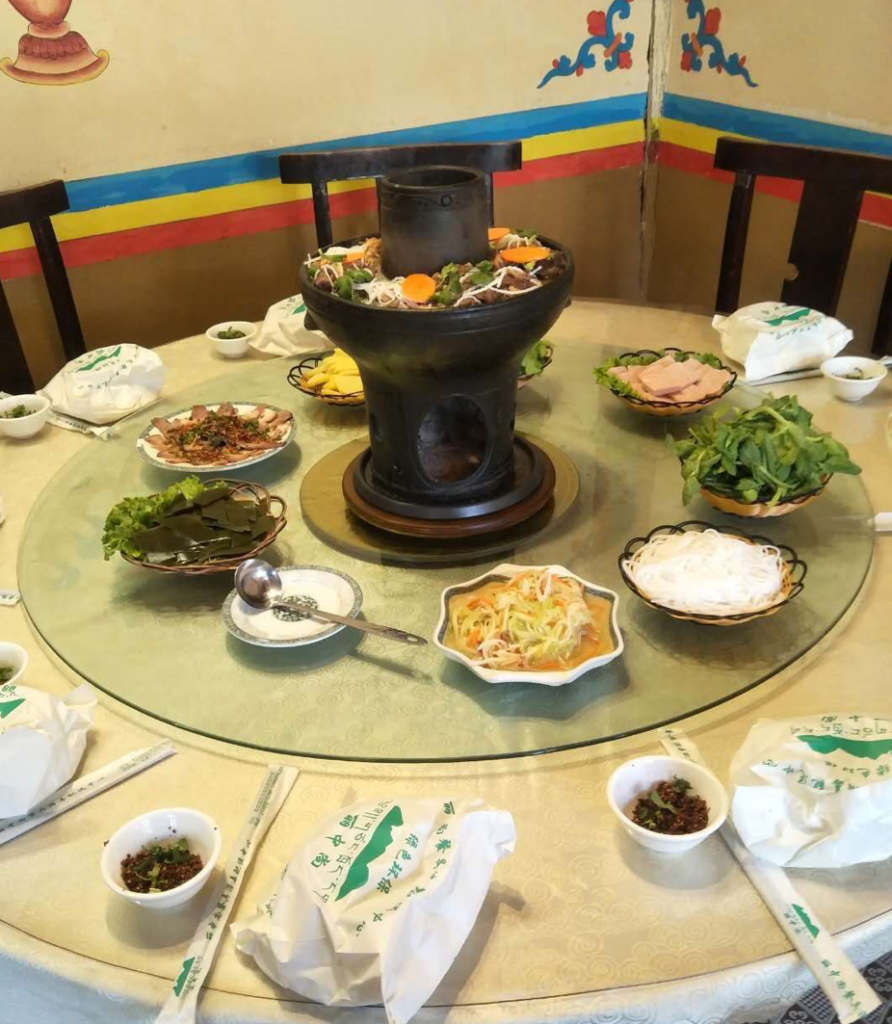 The Famous Yak Hotpot
The Kailash is known for its large clay pot yak hotpot. The yak meat is tender to the point of falling out of the bovine meat category and qualifying as a type of fish. The soup base magically transforms anything it touches into more of that thing. The radish becomes more of a radish. Potatoes come out more like potatoes. The soup incorporates their distinct notes, and the flavors keep compounding!
Although the restaurant is already known for its innovative dishes, Samten is constantly trying to update their menu to keep creating and offering new local flavors for visitors to Shangrila. The Kailash Restaurant & Bar is a prime destination for tourists looking for savory food to please their taste buds (and fill their tummies!).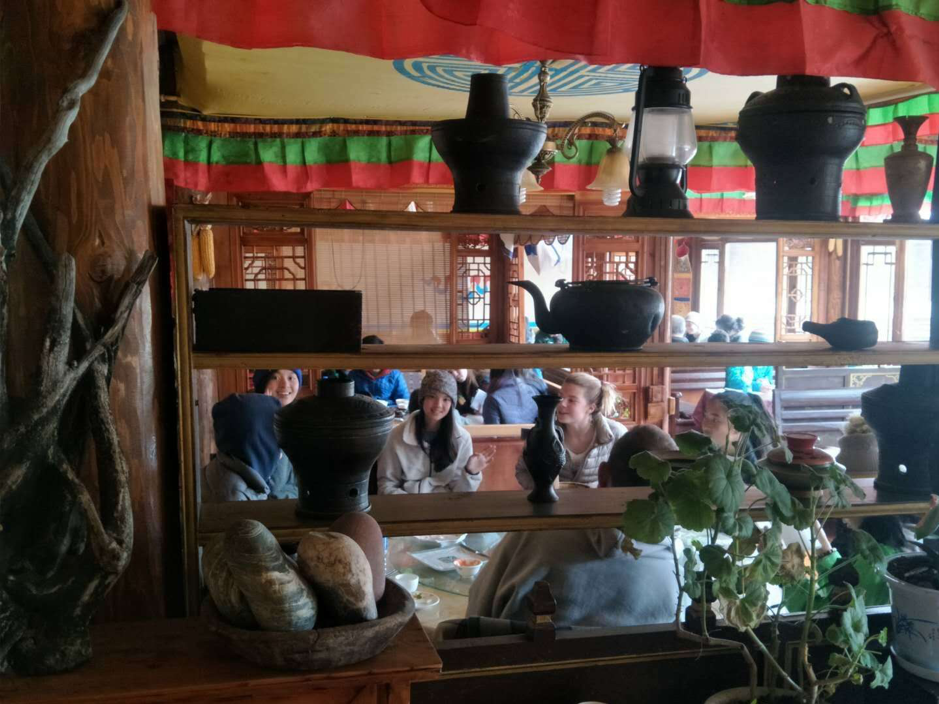 Kailash Restaurant is a perfect place to enjoy Local Tibetan food: Yak Hotpot, Yak meat momos and Yogurt.
Contact Info:
Address: Beimen Road Yi Mulang 19-B1, Shangri-la Old Town, Diqing, Yunnan Province
Phone:139 8879 8788
地址:云南香格里拉建塘镇独克宗古城北门街依若木廊19-B1号( 香巴拉老街)