Gongkar Dzong Castle Lodge is located on a small hillside in beautiful Xinduqiao, a beautiful town in Eastern Tibet. Gongkar originally means "white mountain" but has come to mean "holy mountain" in the local area. Dzong literally means Lodge. The English name includes the word "castle," as the stone lodge resembles a castle. Gongkar Dzong Castle Lodge was founded by four young, passionate Tibetan entrepreneurs: Orgyen, Norbu, Gongbu and Niyma. They are all from the same area and love their hometown.

The Dream is Born
It all started in 2012 New Years when they returned to their hometown to celebrate with family. They discovered many kinds of new hotels and hostels popping up in their hometown. Yet, none of them seemed to provide an opportunity to show visitors the local culture and the stunning land. These four friends felt pity that visitors would travel such a long distance to get there, and then leave without experiencing the local authentic culture nor the real beauty of the land. One of them expressed, "No one knows our hometown better than us." Another then said, "No one will do it if we young Tibetans don't." So, the idea of building a Tibetan style lodge in their hometown was born. All four jumped into action right away as most entrepreneurs do.
A Labor of Love; A Vision of Beauty
It took them four years to build the lodge. In those four years, they faced many challenges and difficulties. But with hard work, they overcame them all and successfully finished building the lodge in July 2015. They started receiving and guests to their lodge and helped them explore the surrounding area and experience their unique Tibetan culture. The Lodge is situated in a prime location to view Gongga Mountain from your bedroom window or from the lawn outside. Because Gongkar Dzong Castle Lodge is built on top of a small hill, you can get the whole view of the entire valley from the Lodge. It's an ideal place to take photos. Directly behind the Lodge, there is a small mountain that you can hike up to get an even higher perspective.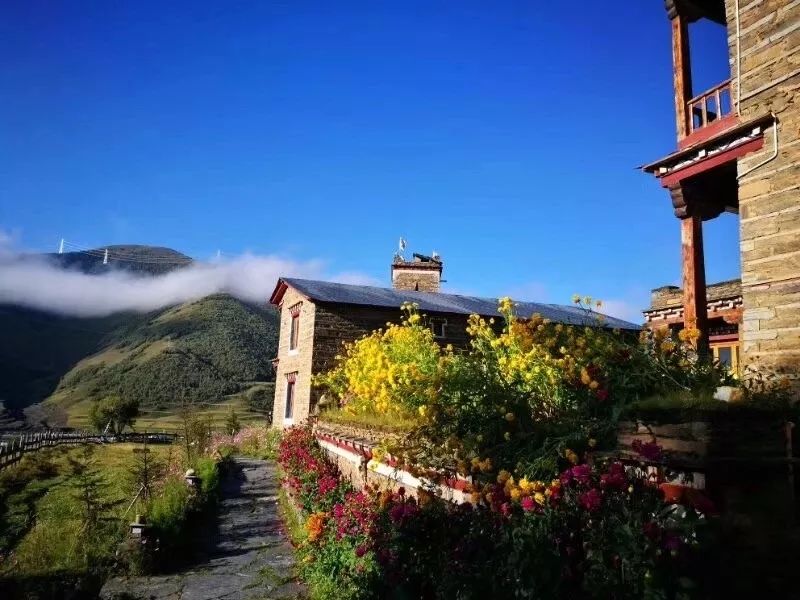 Friendly Staff
The decoration of the room is cozy and simple: wooden bed, wardrobe, and tables. One client claimed that the bed was the most comfortable in all of Kham Tibet. All of the staff are local and speak some English if you have any simple inquiries. If your question is more complex, find Norbu. He is one of the owners and speaks fluent English from his years in India. Norbu is very knowledgeable and humorous. In the evening, they invite their guests to join in a traditional Tibetan dance. Their restaurant is easily the best in all of Xinduqiao. They have a wide offering of local Tibetan, Chinese, and Western dishes.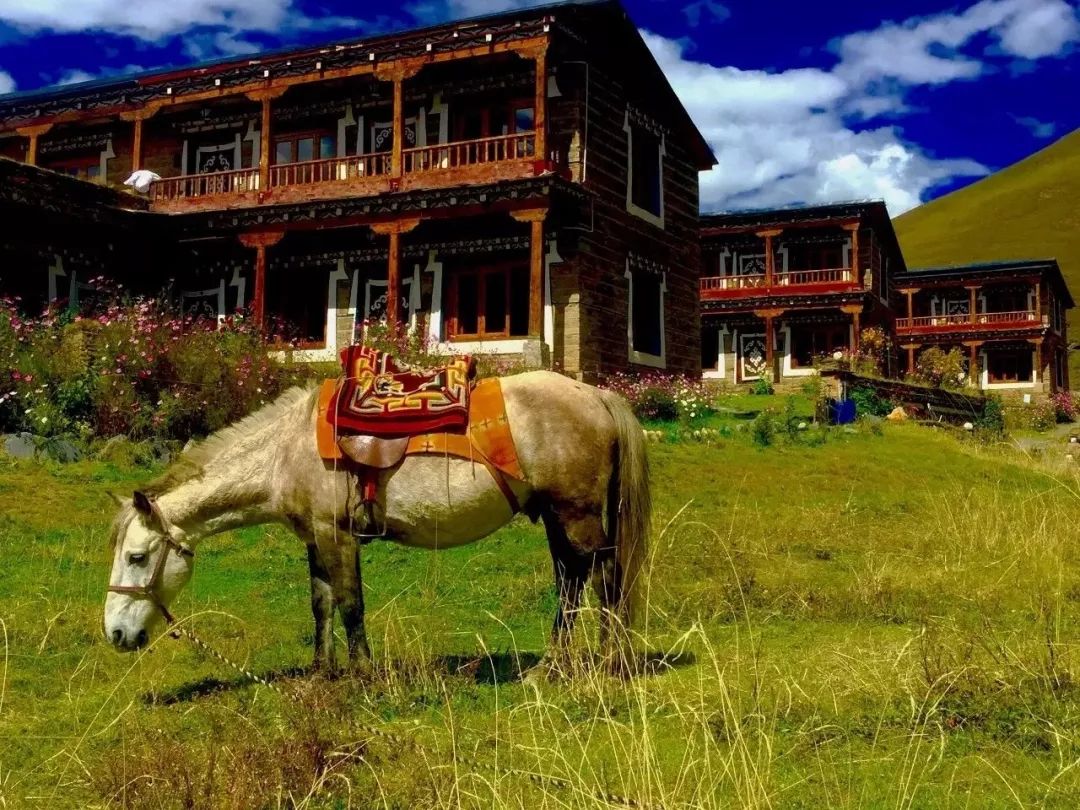 A Dream Come True
GongKar Dzong Castle Lodge is planning to build a meditation and Yoga center for visitors to mediate and practice Yoga in the future. The founders' original dream was to provide their guests with a true Tibetan experience by giving them a peaceful, comfortable, and joyful time in a luxurious Tibetan home. They have done that and more. In fact, they have exceeded everyone's expectations, including their own. We highly recommended the Gongkar Dzong Castle Lodge even if you have to make a special trip to Xinduqiao just to experience it.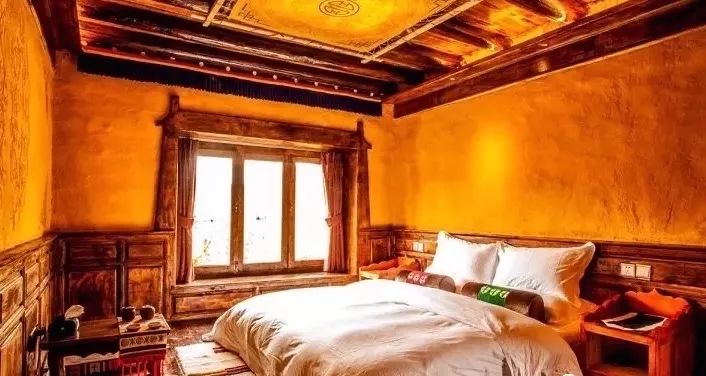 Contact Info:
地址:四川省甘孜藏族自治州康定市 新都桥镇新二村让噶岗 ,近318国道
Address: Xingduqiao Town, Nearby the National Road 318, Kangding City, Ganzi Prefecture, Shichuan Province.
电话:(0836)7777171