Two and a half hours north of Chengdu, there is a valley. In that valley, there is a village. And in that village, there are nearly 200 Tibetan families. Most of those families open their homes to travelers. One of the best that we've found is the Geji Nyma Tribe Homestay. The village is Ganbao Tibetan Village and it's located between Wenchuan and Lixian, 20 minutes away from Tao Ping Qiang Village. At 192 km from Chengdu, it is the nearest Tibetan village to the city.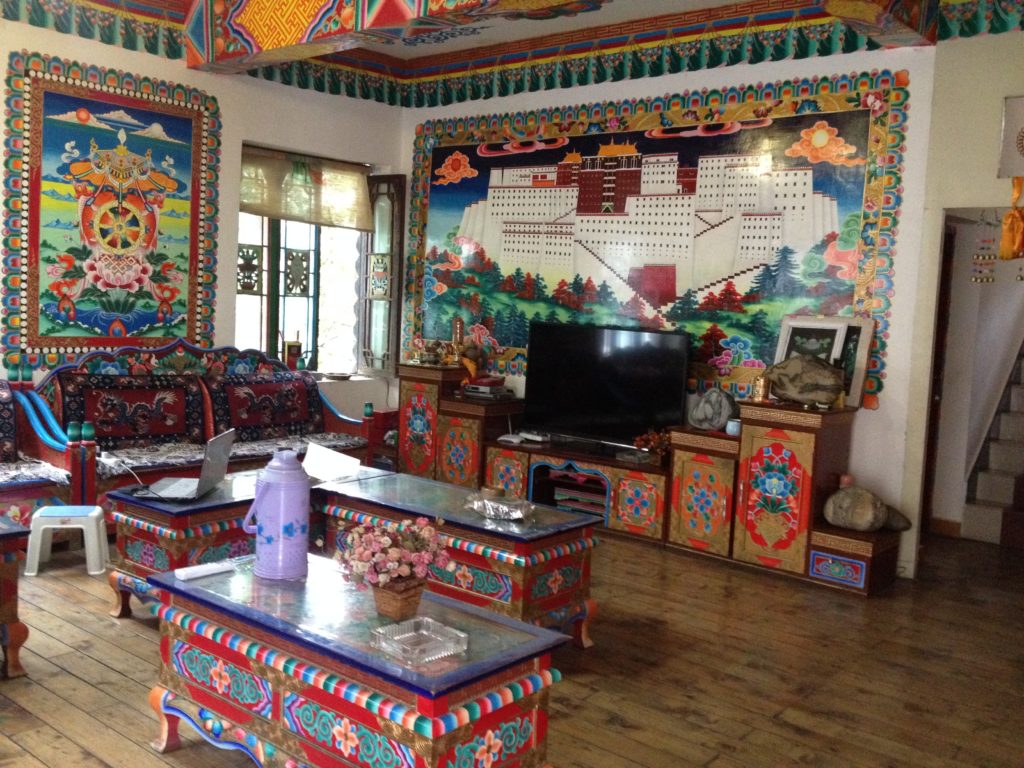 Your Helpful And Knowledgeable Host
Geji Nyima Tribe Homestay is one that our travel company (Extravagant Yak) frequently uses. It was opened by a Tibetan family in 2006. The husband teaches at a local primary school. He is extremely knowledgeable about the local Tibetan history and even wrote an introduction to the village's history and culture for visitors. He offers village tours to guests. If you want a better view of the valley, take one of the hiking trails around the village. In the fall, experience farm life by helping the family bring in the harvest. You'll have to really push to lend a helping hand because culturally they have a hard time allowing guests to lift a finger.
Join In The Dance!
The homestay can house around 25 people. Rooms are clean and comfortable, and each room has its own bathroom. It's easy to explore the surrounding area as the homestay is next to the village square, the stupa, and the market. If you'd like, your host can also arrange a local traditional dance if you want to learn Tibetan dancing in the evening. Local women show up in beautiful traditional dresses. Be careful, they'll pull you in if you show the slightest interest in dancing! Don't be shy. You only live once.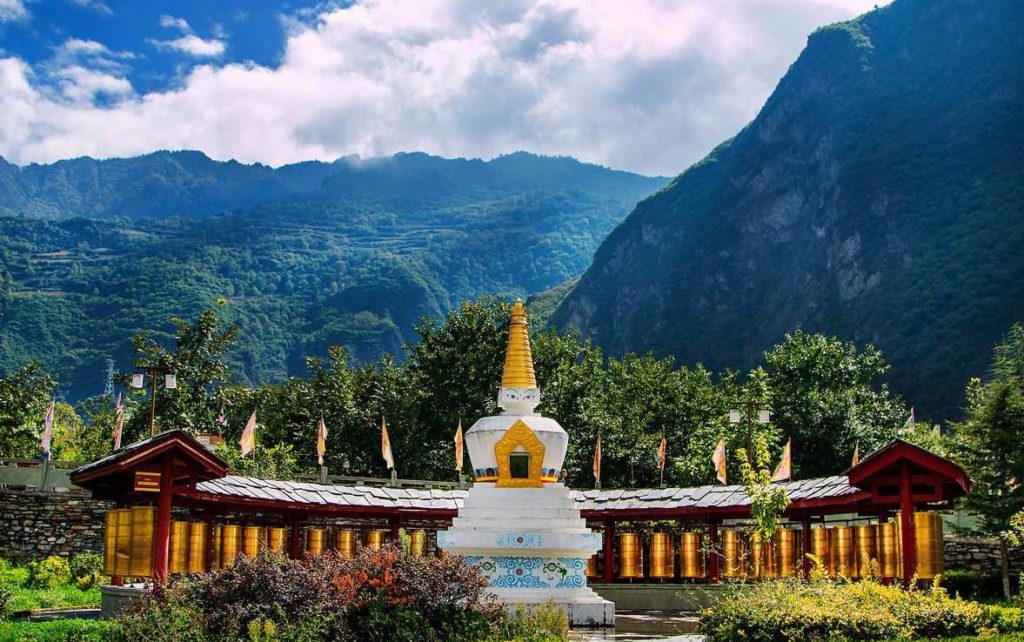 The Price Includes Laughter
For 120 per night per person, you get a cozy room and two meals a day (breakfast and dinner). Here, the food is completely ORGANIC. They make both local Tibetan and Chinese food, but make sure you try the butter momos at least once—they're very popular with guests. And jump in on the momo-making process. You'll at least facilitate good laughs all around.
Ganbao Tibetan village is a quick getaway from the high-paced life of the big city. We highly recommend the warm welcome, the great fun, and the delicious food you can find at Geji Nyima Tribe Homestay.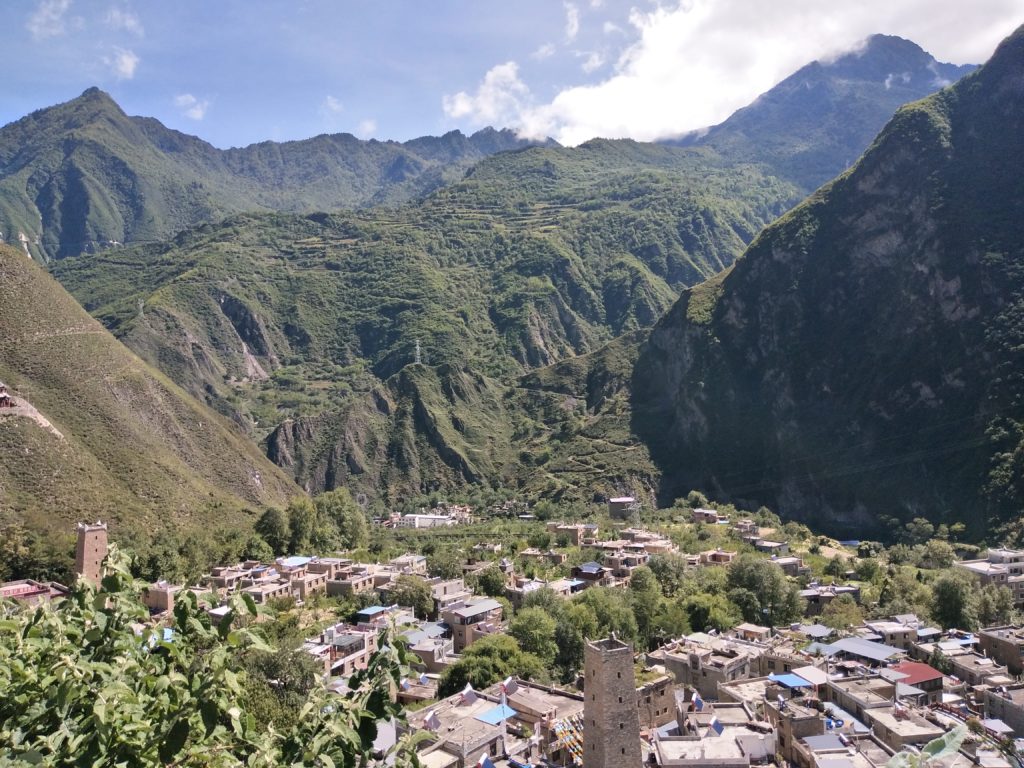 Contact Info:
Address: Ganbao Village, Li Xian County, Aba Prefecture, Sichuan Province.
地址:四川省阿坝藏族羌族自治州理县甘堡藏寨
Phone: 13540997282