Derge (སྡེ་དགེ ) in the native tongue which means land of mercy in Tibetan, is located in the Garze Tibet Autonomous Prefecture in the Kham area of the Tibetan Plateau. The town is regarded as the cultural hub of the Kham region in the northwest of Sichuan province, close to the border with the Tibetan Autonomous Region. The town of Dege sits in a valley close to the Tibetan border and is made up of a mix of traditional Tibetan colorful houses and modern Chinese concrete buildings.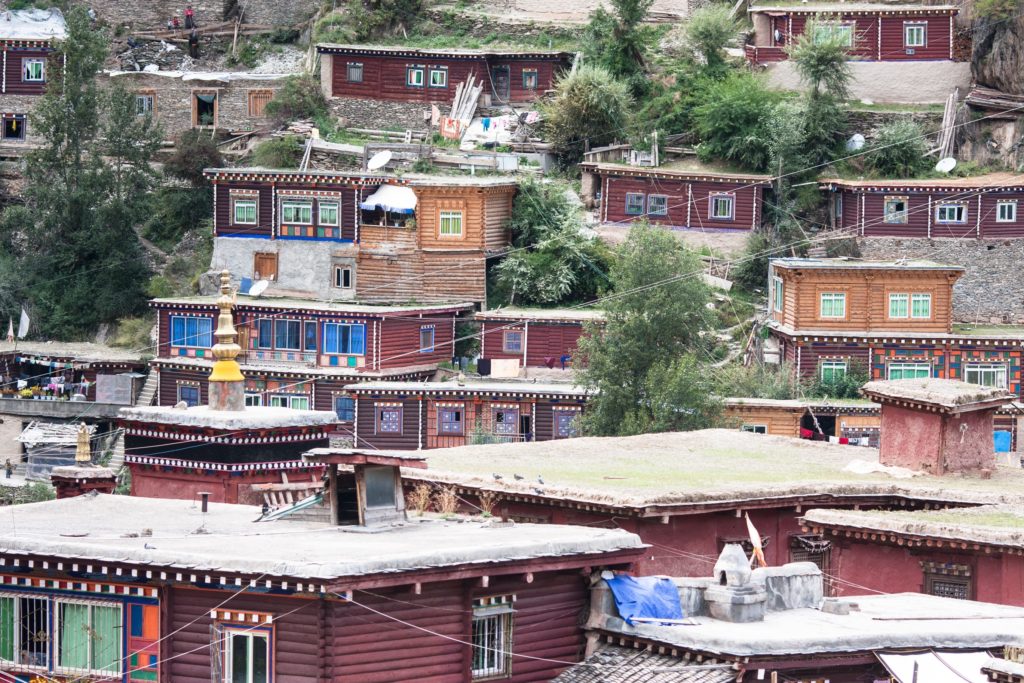 History of Dege
This town, along with Lhasa and Xiahe, was a historic center of Tibetan culture and the seat of kings of the Dege Kingdom. Being an influential kingdom in Kham, the Kingdom of Dege was recognized as a hub for politics, religion and industry. In the 15th century, the town became the kingdom's capital under the rule of Lodro Tobden. The Chinese government took control of the kingdom in 1727, and in 1733, its king was elevated to the status of Hsuan Wei Ssu. In 1895, the town was taken over by forces sent by the Governor-General of Szechuan, and the king and his family was taken as prisoners to Chengdu. By the time China intervened, the king died leaving behind two sons who struggled to take over the throne. From 1908 to 1918, China had direct control over Dege.
Barkhang (Parkhang) Scripture Printing House
The Dege Parkhang Printing House is a cultural treasure in Tibet, housing publications of different sects of Tibetan Buddhism and culture as well as works of science and technology, medicine, history, mathematics and language among others. With over 250,000 hand-engraved wooden blocks of knowledge, the Dege Barkhang is home to 70% of Tibet's literary heritage. Even today, artisans continue to carve wood to preserve Buddhist scriptures, and expert printing staff handprint books.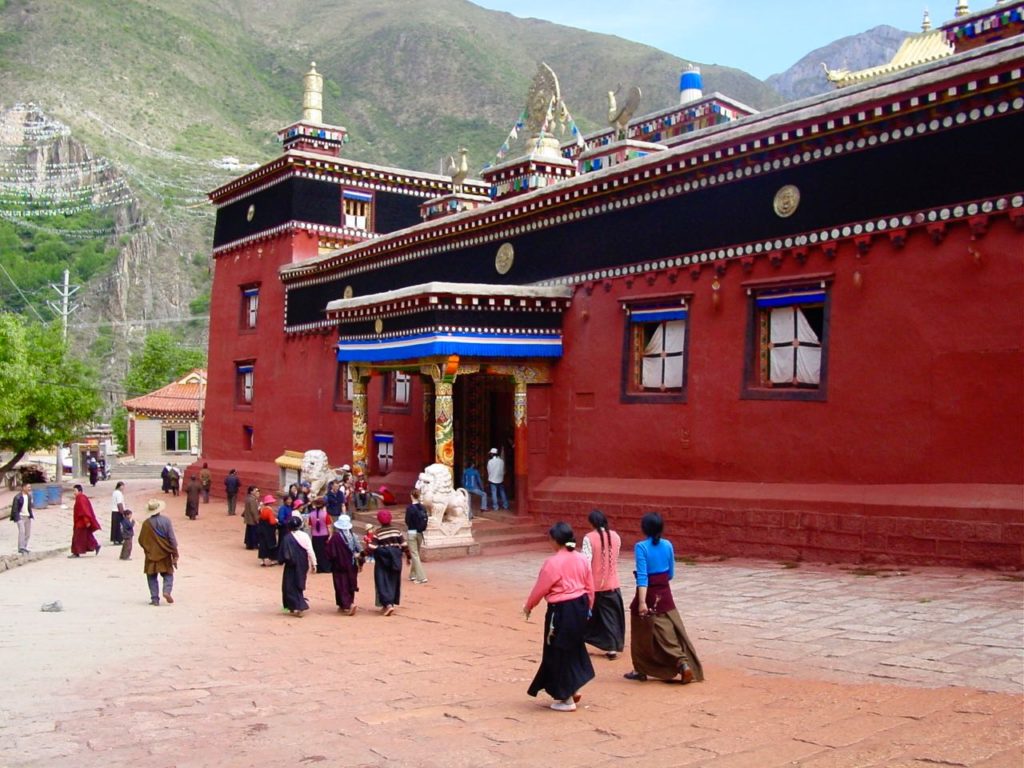 Derge Sutra Printing Temple, as it is also known, was established in 1729 by the fortieth Dege King, Kemba Tsering and took about 21 years to be constructed. Surprisingly, the Dege Parkhang remained unaffected during the campaigns of Gonpo Namgyal, the early twentieth century succession struggles and religious and cultural suppression under the Chinese Communist Party.
The Barkhang also holds religious significance to Tibetans who come here from across the region to walk holy koras around it.
Gonchen Monastery
Gonchen Monastery, also known as a Derge Monastery, is a huge Sakya sect Tibetan Buddhist Monastery. It was built in 1448 by renowned Buddhist polymath and physician, Thang Tong Gyalpo. Derge Monastery came under attack during the Cultural Revolution but was restored in the eighties and is now home to about 300 monks. The monastery boasts a unique design and is adorned with white, dark red and gray colors linked with the Sakya sect of Tibetan Buddhism.