Xinduqiao ( ར་རྔ་ཁ།) is a small busy Tibetan town in the Wild West of Sichuan. It is a two-hour drive (81 kilometers) from Kangding city and roughly a one-hour drive from Kangding airport. Xinduqiao is an impressive 3,300 meters above sea level and lies along the Sichuan-Tibet 318 National Highway.
A Mix of Tibetan cultures
Ninety percent of denizens are Kham Tibetan. Xinduqiao is a unique blend of grassland and farmland, meaning it is a mixture of two distinct subsets of Tibetan culture—nomad and farmer. But in the last ten years, a new industry has exploded and has changed the face of Xinduqiao: tourism. Hotels, guesthouses, restaurants, and bars now line the main artery through town. Other small business selling Tibetan handicrafts, clothing, and souvenirs have popped up on the back of the tourism wave. The two-or-so-kilometer stretch of new businesses and hotels bustles with noise and activity—a very new vibe from a town whose nightlife for millennia has consisted mostly of yak noises under quiet starlight.
A Paradise for landscape Artists
Xinduqiao is recognized as "paradise for photographers and painters". The best time to travel Xinduqiao is from May to November. On the Tibetan plateau, the summer months are green and the weather is pleasantly warm. Billions of flowers are in full bloom. Locals set up tents and picnic on the grassland to enjoy the weather and community life. In the Fall, the trees, the grass, and the barley change color. Everything is decorated in shades of gold and auburn. Breathtaking. Meanwhile, Tibetans are busy in the fields gathering in the harvest.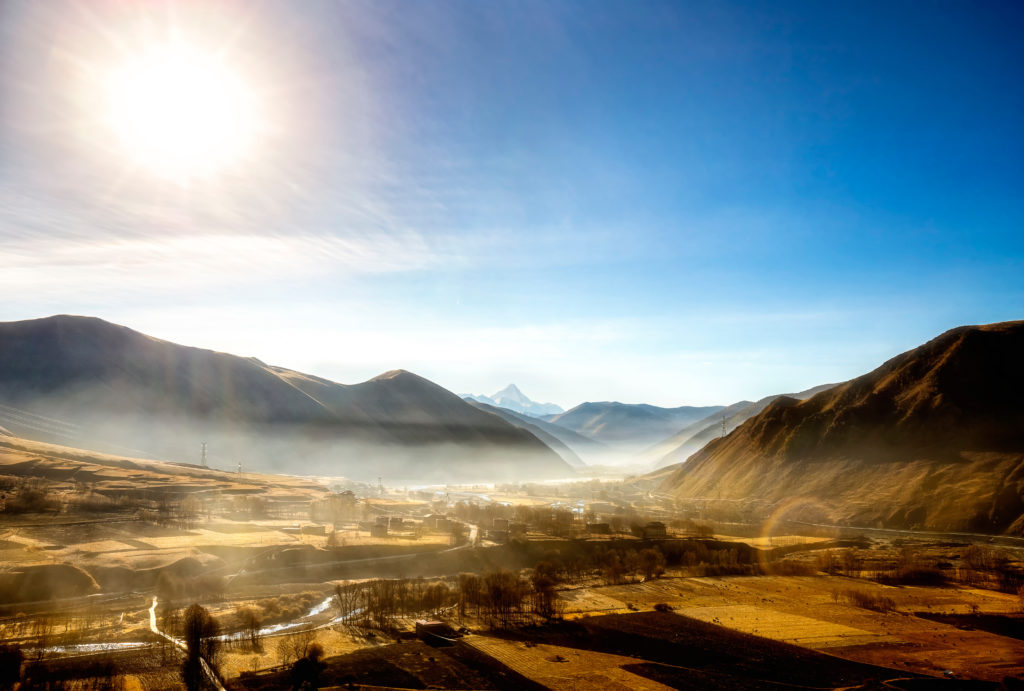 Be Prepared for All Seasons
Weather can change quickly on the Tibetan plateau and it's hard to depend on the forecast. Therefore, we encourage you to bring a versatile range of suitable clothing for your adventure. The sun can be very intense, and the temperature can drop rapidly when it's raining.
An Insider Recommendation
There are many guesthouses and commercial hotels with cheap and reasonable prices. But if you want a 5-star experience, we don't think anything compares with the Gongkar Dzong Castle Lodge. It has a perfect view of Mt. Gongga and the surrounding area, because it is perched atop a small hill off of the main road in town.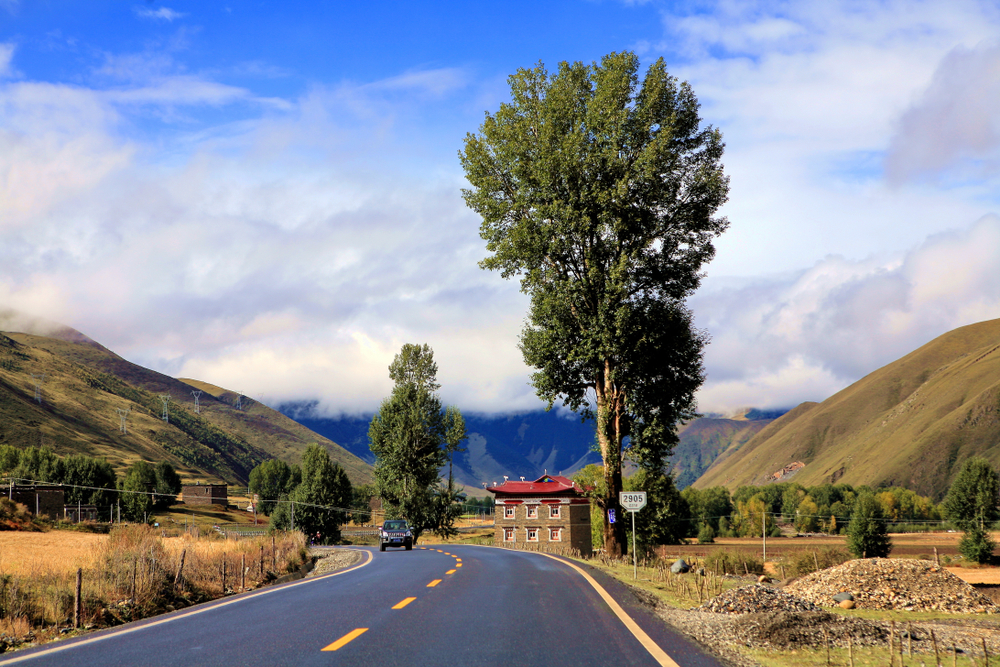 A Short Drive to Tagong
If you want more a nomad grassland experience, catch a ride up to Tagong, only 35 kilometers away to the north. There are many interesting places around Tagong to explore: the renowned Tagong monastery, the Golden Pagoda, and the Tashi Nunnery. The Tashi Nunnery houses more than 500 nuns and nestles on a hillside next to an impressively large Mani stone temple. In Tagong town, people offer horse riding for visitors starting at the Golden Pagoda.